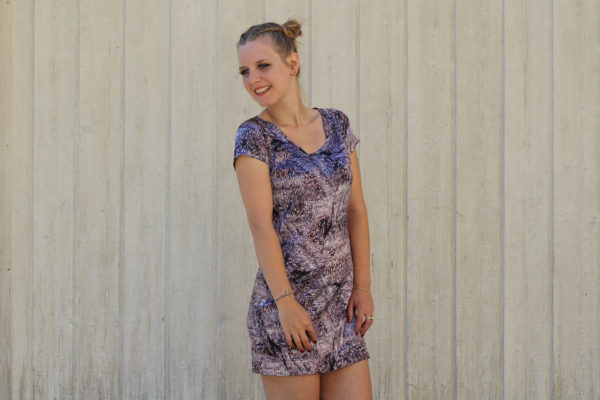 Sewing with silk knit fabric
This fabric has been waiting for its purpose for a very long time. It was labeled with silk but must have some small amount of stretch (lycra) to it too. It's only stretchy crossways but wouldn't give in the least bit lengthways. Let me tell you, it was a pain to be sewing. But ooooh if you could only feel the fabric, it's sooo soft to the touch <3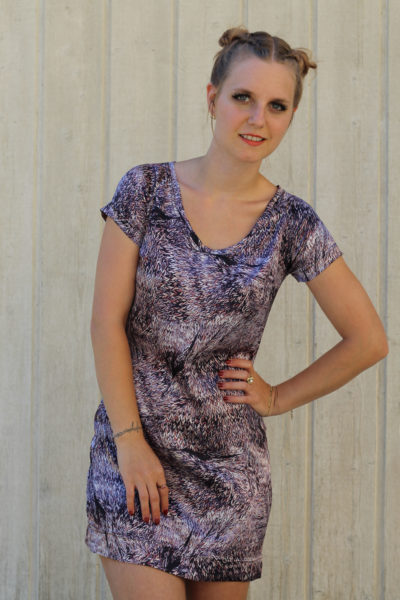 Raglan Dress
Only very few hours before the testing of the new Simply Raglan Shirt pattern ended, i had to whip up one more example. I've been keeping this fabric in my stash for about 3 years and have always been waiting for the perfect pattern to use. I'm pretty confident that THIS is it! I absolutely love how it's draping nicely around my body and shimmering whenever i move.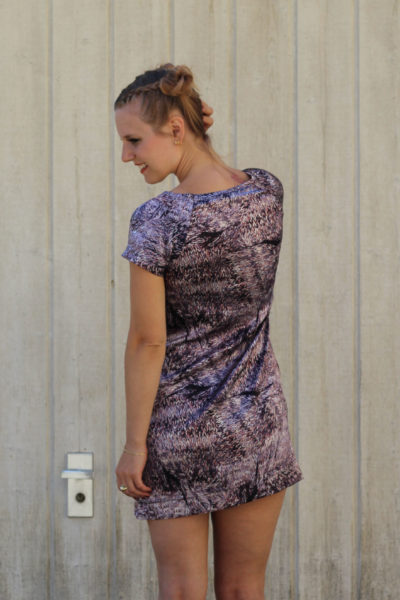 Summer dress
With the Festival Saison on the door steps, i always feel like i need to make something special just for this occasion. To be dancing in front of a stage all day/night long, i might better but a pair of hotpants underneath, maybe with some lace finish? But at least i wont get too hot in this dress plus i finally found the one hairstyle for my still rather short hair. What do you think, is this a good look for festivals or is there anything you would improve on it? Let me know in the comments 😉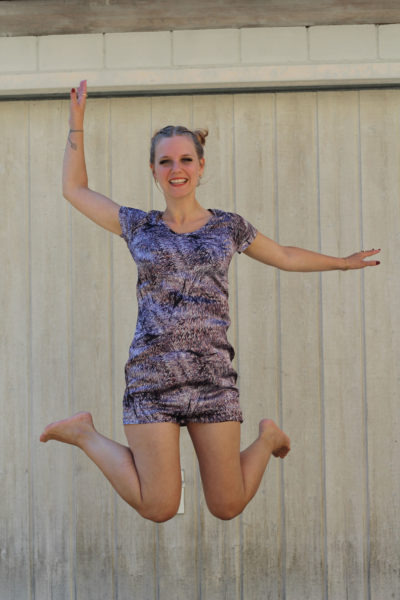 Jump high
When i was looking for a pair of matching shoes for the pictures i realised: i don't have any purple or lilac shoes! So i ended up doing the pictures with bare feet, standing on my heels without the support of actual shoes. Or simply jumping aroung 😉 The pictures were taken by my daughter again, she's starting to develop quite some talent with the camera! Only while preparing myself she had to complain: 'Momma, don't you think you're kinda overdoing it with the makeup?'. Uhm, no i don't think so but i'm also glad she doesn't like it much yet. I bet that's gonna change soon enough…..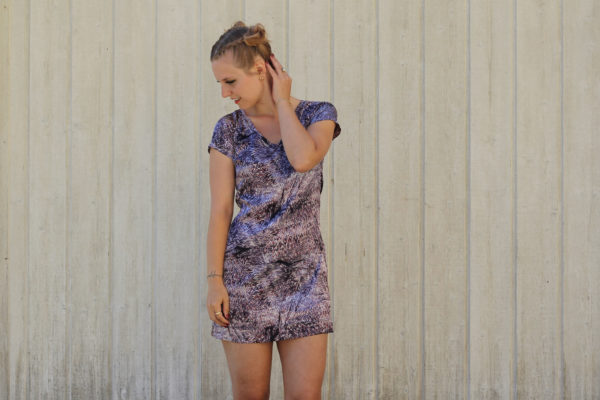 Simply Raglan Dress
Do you even know why i love dresses that much? Other than with shirts & pants you only need one single piece of clothing. Never have to worry if two things match, just grab the top piece in your wardrobe and you're fully dressed! Plus if it's such a fast sew as this raglan sleeve shirt (or rather dress with my added 15cm/6inch length to the hem), i definitely will sew some more for this summer. And fall. And winter 😀 You can never have too many dresses. Until sunday you can grab the pattern on a special release offer of 50% off!
I hope you enjoy summer and the sun as much as i do and maybe even relax or dance in one of these dresses yourself soon?
Love, Carina
<3
Sewing pattern Dress: Simply Raglan Shirt by Sewera
Fabric: now closed store
Photos by: my daughter
Styling & picture editing by me
To be seen on: Du für Dich am Donnerstag, Sewlala
https://sewerafashion.com/wp-content/uploads/2018/06/seidenraglankleidschnitt.jpg
3093
4639
Carina Sewera
/wp-content/uploads/2016/06/sewerafashionlogo.png
Carina Sewera
2018-06-28 10:23:28
2018-06-28 10:23:28
Silkdress with knitprint