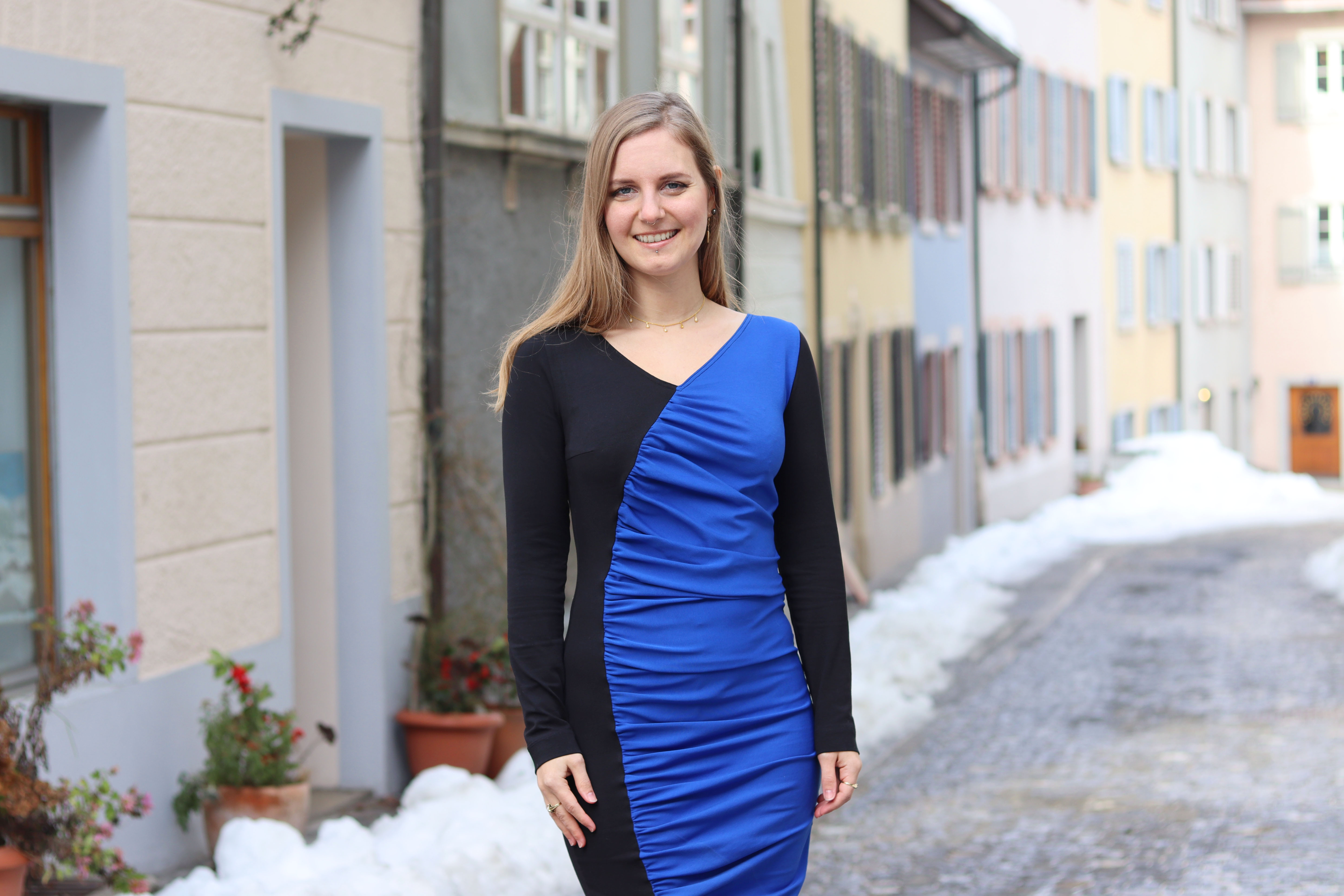 On Tuesday I first showed my regular team and a handful of people from my circle a single pattern piece. The confusion about what this could be was pretty big. Admittedly it was also really hard, I still had all the construction lines in it. The result they have probably not expected but I'm even happier because it turned out exactly as I had imagined!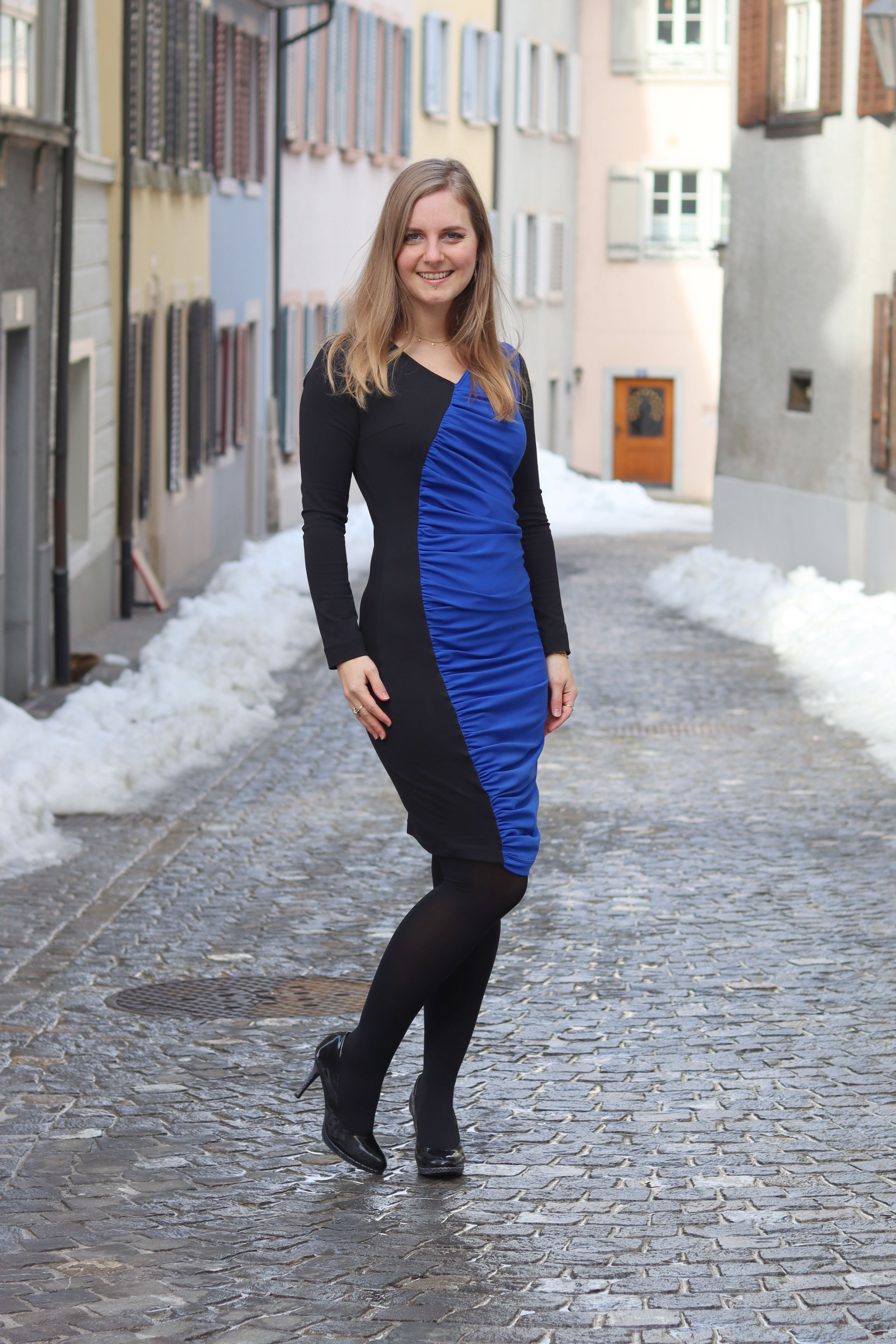 When saving the pattern I asked my dear hubby what I should call it and stuck my sketch under his nose. Inspired by his suggestion I can now present you the Star Dress. The women's dress has an asymmetrical front with gathering on one side. The pattern is created as a true figure flatterer and especially with the dark stripe on the side it conceals a few centimeters of circumference.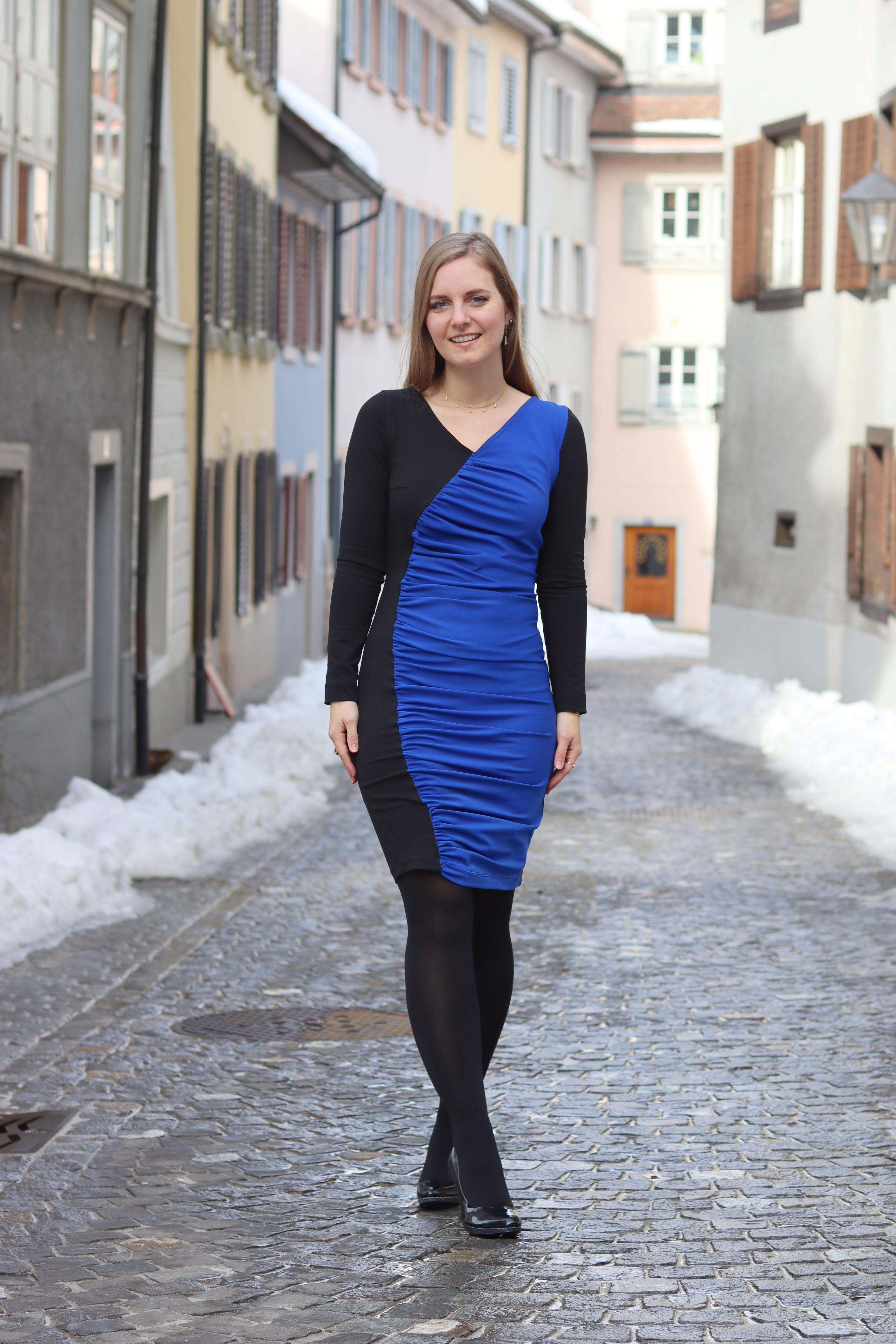 The dividing seam comes out of the neckline and curves towards the hem. The non-gathered side contains a bust dart for the ideal fit, currently I'm still thinking whether the FBA version needs a dart on both front parts and if so, how I accommodate the in the pattern. The sleeves are drawn as always in 4 lengths. Since there's is currently still snow left at my place I have decided once to be reasonable and went for the long version.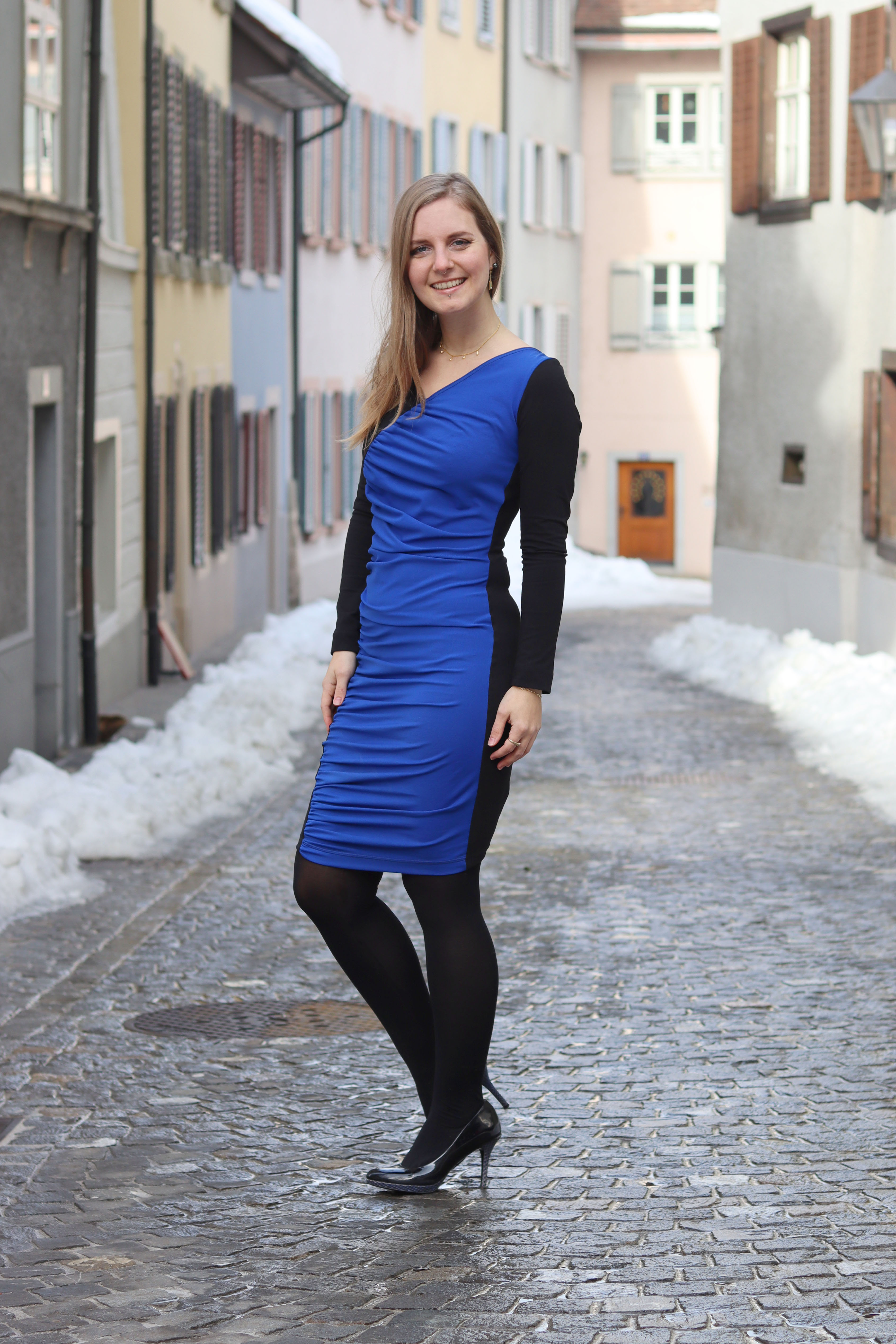 With rapid pace it goes on in the new year with the new patterns but not before the Star Dress has been tested by some eager sewing girls. Accordingly, here's a brief summary of what the Star Dress can do and what else you need to know about test sewing.
Women's dress in sizes 32 – 50
For Jersey knit and other stretch fabrics
Regular fit and with integrated FBA
Asymmetrical dividing seam with gathering
4 sleeve lengths
Dress and t-shirt length
V-neckline with facing
Start on Monday, January 25, picture submission on Tuesday, February 9.
Applications should be complete with size information and a link to your site/blog/profile so I can contact you 🙂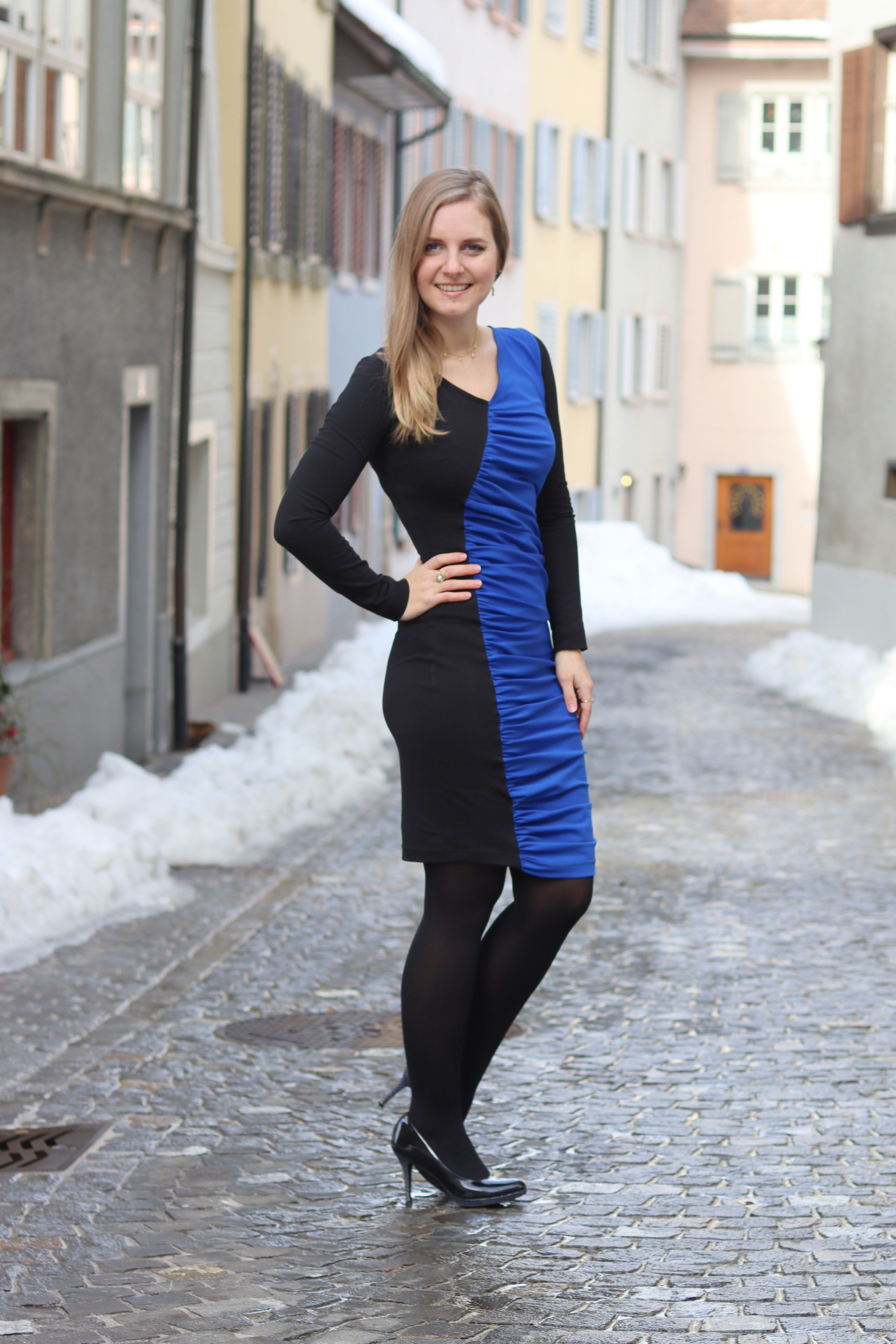 I look forward to you and hope you also like the pattern as much as I do <3
Love, Carina
:-*
Sewing pattern: Star Dress (coming soon)
Shoes: DiamondHeels
Jewelery: Sewera Schmuckshop
Photos: Daddy
Dieser Beitrag is auch erhältlich in: German
https://sewerafashion.com/wp-content/uploads/2021/01/EdlesGalaKleidnähen.jpg
3855
5783
Carina Sewera
/wp-content/uploads/2016/06/sewerafashionlogo.png
Carina Sewera
2021-01-21 09:32:41
2021-01-21 09:32:41
Figure flattering gathered dress