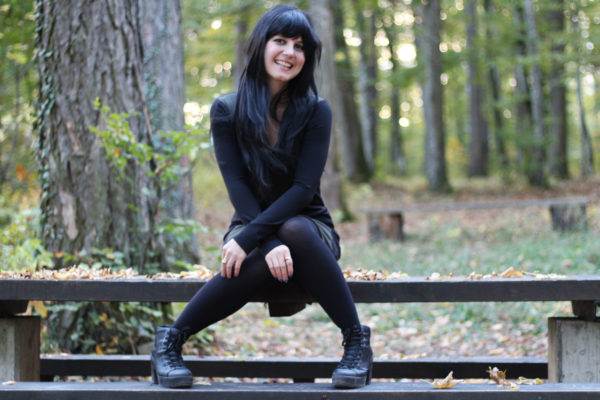 X-Form
The X in this dress is destined to put a special focus on our waist. Whether you already got a very slim waist or not, this pattern is supposed to make it look really slim. At least that was what i had in mind when designing the new pattern. First i wanted to call it X-Mas Dress, but i don't want anyone to think you can only wear it for christmas, so now it's just the X-Dress.
The parting lines are not only pretty, they also hide breast darts, allowing the dress for a great fitting. It's made with two separate front pieces for either bigger or smaller breasts.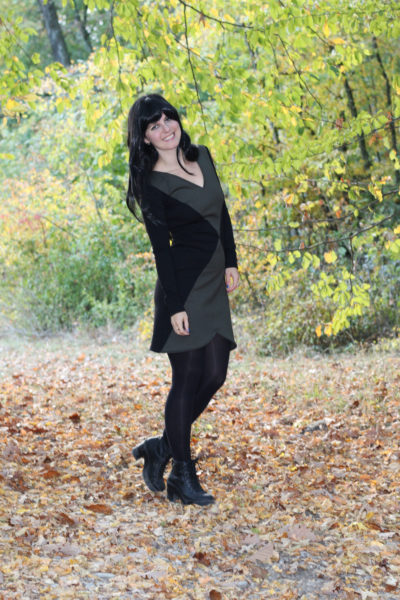 Slim waist
The black side pieces make up an extremely gorgeous detail for a very sexy look. The dress has a straight hemline as well as the V-hemline shown here. You can also choose between a V-neckline or regular round neckline. All sewn with a facing for a neat finish.
Did the X-Dress already get your attention? It's perfect for winter, this one sewn with a punta di roma fabric, a very thick knit fabric. But it's also possible with about any stretch knit fabric like sweatfabric or cotton & viscose knit for summerdresses if you rather like to get a short sleeved dress.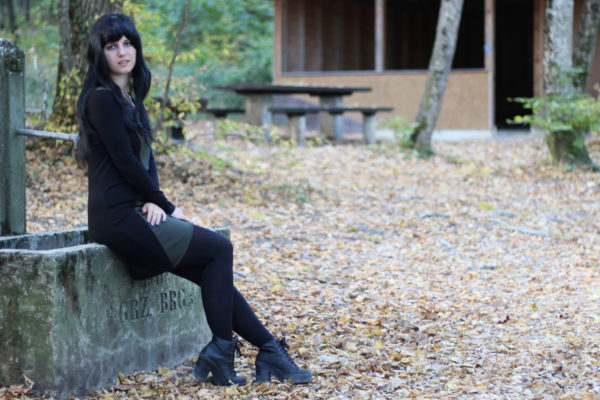 I took my daughter into the forrest for these pictures and was constantly giving instructions on how i want the photos to be. Accordingly to this, my expression is also rather unrelaxed. But she did a really great job! We even ended up using our short trip as a science lesson. Since i'm homeschooling her, we learn new stuff pretty much everywhere we go. Right now we're focusing on nuts, so we picked up some acorns to study them at home. Learning is so easy and can be done everywhere!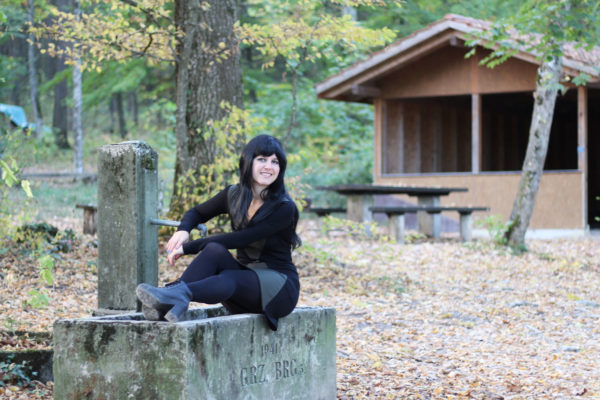 But now let's get to one of the probably more interesting part of this post:
It's time for a new tester call! You already heard about some details of the dress. If you would like to support me for my pattern testing withing the next about 3 weeks, please leave a comment with your size (the dress is made for sizes 0 – 20 / german size 32 – 50). Remember, christmas is already coming soon and you might be very glad to already have your dress finished a few days ahead 😉
Please also add a link to your blog, FB page or Instagram account so i can have a look at your pictures.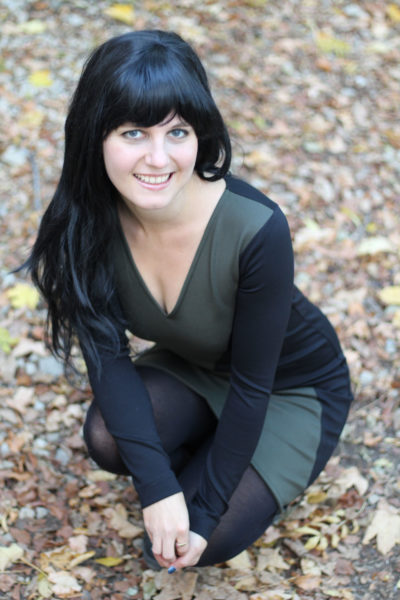 I'm looking forward to having you in my team!
Love, Carina
<3
Pictures: taken by my daugther
Pattern: X-Dress (coming soon)
Fabric: Romanit/Punta di Roma (private stash)
https://sewerafashion.com/wp-content/uploads/2018/10/xdressbysewera.jpg
3112
4668
Carina Sewera
/wp-content/uploads/2016/06/sewerafashionlogo.png
Carina Sewera
2018-10-28 15:55:10
2018-10-28 15:55:57
X-Dress, the slim waist