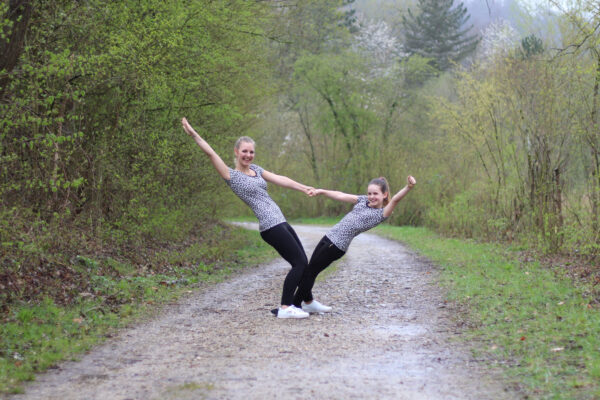 It feels like yesterday she was still my little girl… Okay, she will always stay that in a way. But now my daughter wants to be cool and big. And she would love to have my clothes too. So what does mummy do when she sews herself a new shirt? She simply sews two 😉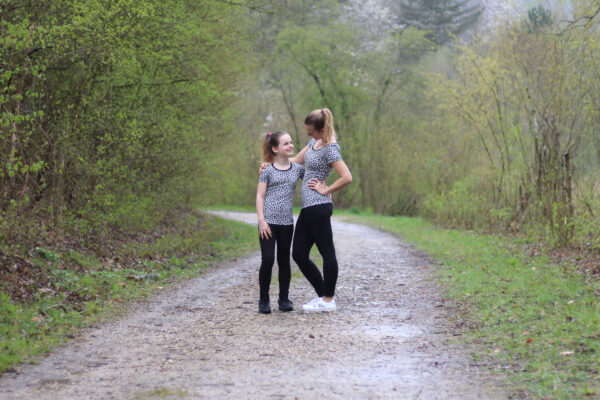 I already knew that I wasn't the only one in the family who was totally into Leoprint. So when I picked up the fabric, I immediately had the idea to make a partner outfit out of it. So first I sewed my shirt and put it on my daughter. Here and there i had to pin some excess fabric off, luckily she is not as big as me yet. Pattern adapted to her size and shirt number 2 was sewn in a swift. I may consider myself lucky, she looks up to me in many things and I enjoy it very much to be allowed to be her role model. I am fully aware that this is neither a matter of course nor that it will remain so for the next few years. Although, of course, that would be very nice.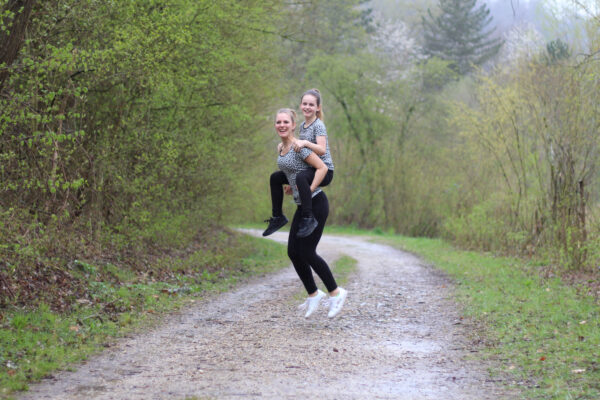 We have grown even closer together since we started homeschooling half a year ago. We have become an unbeatable mother-daughter team. It gives us both an incredible amount of time to spend together. Of course it's not always easy, even here we fight sometimes. But that simply is part of family life. Nevertheless I may be her support and she – together with my son – my life force. The photoshooting for today's pictures was also a real family act. All three of us got to use the camera. For the partner photos here I put the camera on a tripod and Junior was allowed to press the button.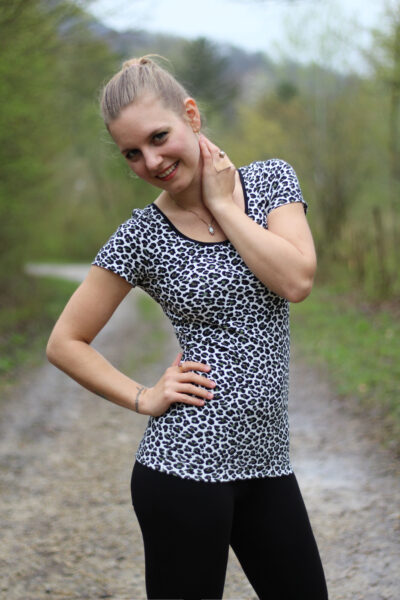 Daughter also took one or two pictures of me to hold my new Slimmy Shirt a little from a little closer up. After all, this is the centerpiece of this post, because it is the current #patternoftheweek and therefore reduced to half the price in the shop. I think this pattern is one of the most sewn in my collection. But it's also so nice and versatile, from long sleeves to short sleeves, as a shirt or dress and with an additional subdivision for a spaghetti strap shirt/dress, everything can be sewn from it.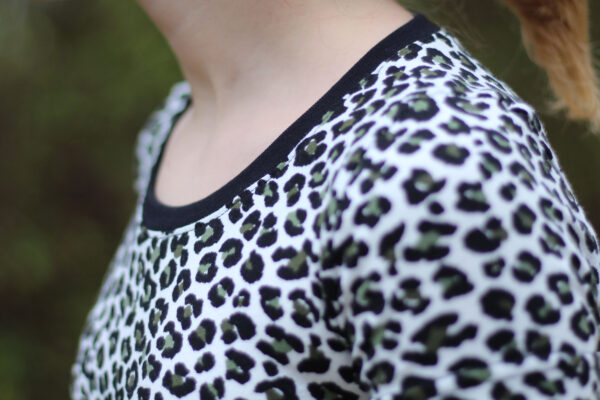 After the first test part here I optimized the pattern again a little bit in the teens size and so there will definitely be some more Slimmy Shirt teens for the daughter this summer. At the moment I'm considering if there would be a need to offer the pattern in a few child sizes. What do you think, would your teenage daughters be interested in this as well?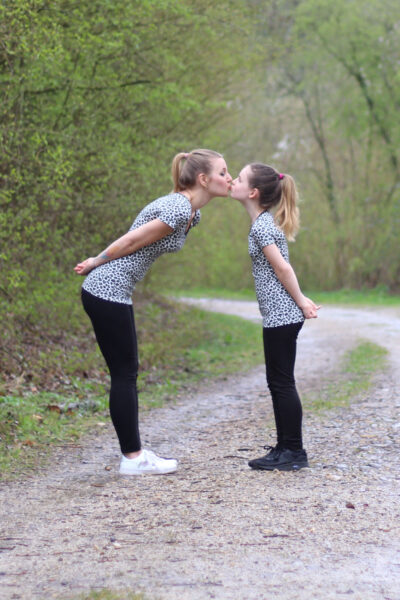 As you can see, love and solidarity are very important to us – I wish you all such a great relationship too. And let your kids like to be sewn for as well. You only need to find the matching material & pattern 😉
Enjoy the soon to be weekend!
Love, Carina
<3
Sewing pattern Shirt: Slimmy Shirt & Dress by Sewera (and adjusted to teens size)
Sewing pattern Pants: Sporty Leggings by Sewera
Photos: Mama, daughter & son
https://sewerafashion.com/wp-content/uploads/2019/04/supergirlandsupermom.jpg
2934
4402
Carina Sewera
/wp-content/uploads/2016/06/sewerafashionlogo.png
Carina Sewera
2019-04-11 09:41:53
2019-04-11 09:41:53
Leoprint Mother-Daughter Outfit