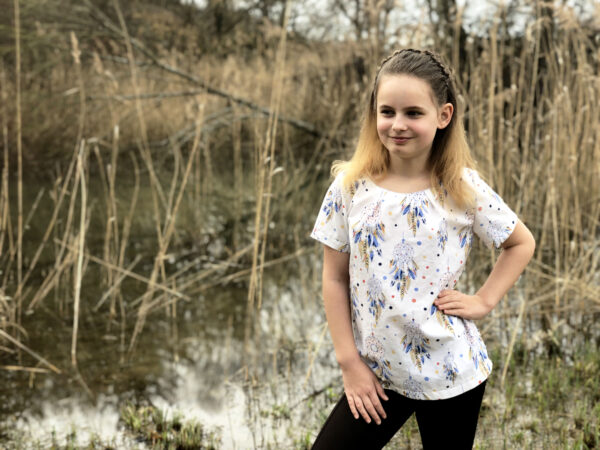 This year there will probably be many more blouses in my daughter's closet than T-shirts for the summer. Since she got the first ones, she likes to wear her woven posh blouses much better than jersey shirts. Someone has probably developed a new preference 😉 Well, I'm happy about it, I think they look great on her too!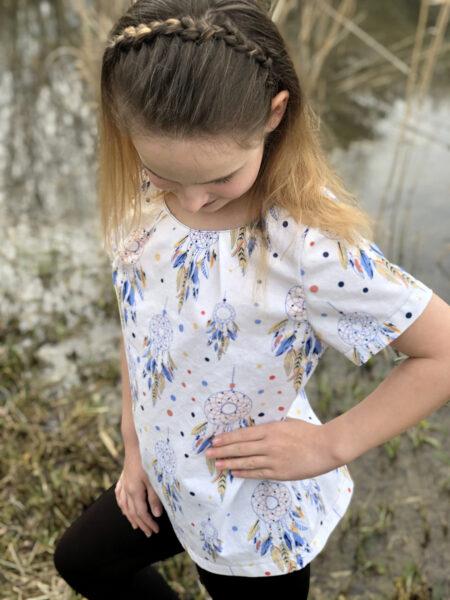 After one round of watching GNTM, she now poses confidently in front of the camera (even more than before…). I discovered the fabric here at Schnittverhext for design sewing and took it directly – without asking the child. Was a stroke of luck, she thinks the dream catchers are just as great as me <3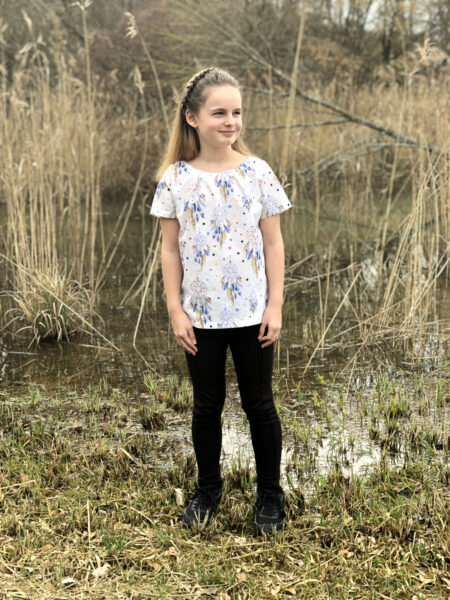 We had some bad luck taking pictures, though. Nice hair style, ironed blouse, packed camera and photo suitable weather. And then? The battery of the camera is simply empty! So the photos had to be taken with the mobile phone. How good that today's smartphones can really keep up. Thanks to Portrait mode I can look at them now also in 3D *smile*.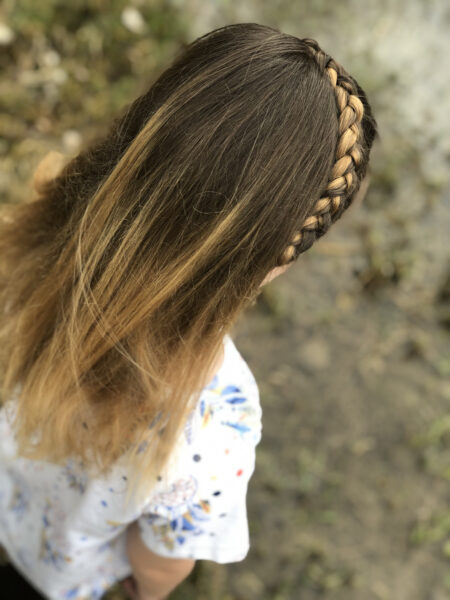 On her way to the location she was astonished to see that the pattern is exactly in the middle. Then I first explained that I am an absolute pattern nerd. Of course, the little heart in the middle of the dream catcher has to be placed exactly in the middle of the fold.
Now I need a few more matching fabrics to sew more summer pieces for my daughter, so I'm shopping for some fabrics…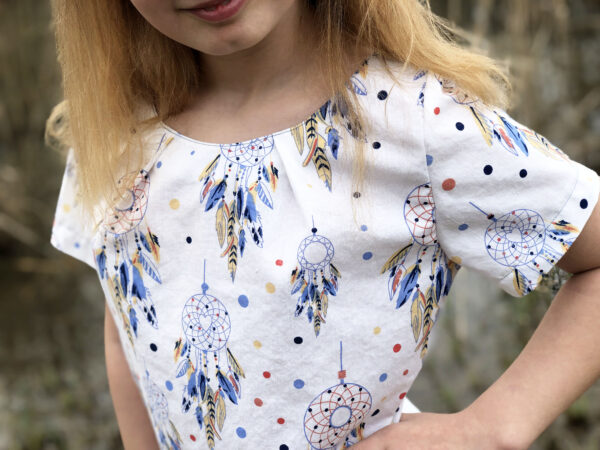 And I can recommend you pattern and fabric quite much, they harmonize so well together.
Love, Carina & daughter
<3
Sewing pattern: Posh Blouse Girls by Sewera
Fabric: sponsored by Schnittverhext
Dieser Beitrag is auch erhältlich in: German
https://sewerafashion.com/wp-content/uploads/2019/03/girlsfashionshirt.jpg
3024
4032
Carina Sewera
/wp-content/uploads/2016/06/sewerafashionlogo.png
Carina Sewera
2019-03-11 12:58:00
2019-03-11 12:58:00
Dreamcatcher blouse for girls