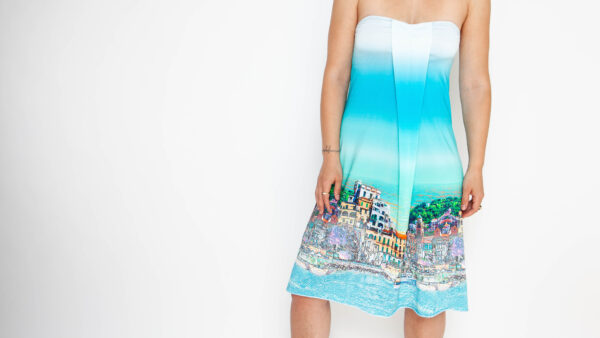 Summer, sun, holidays. That's exactly what the fabric of my new Summer Dress is screaming about. That's why I bought it on the market a few years ago, because it called so beautifully for wanderlust. The wonderful motif appealed to me directly, I love such picturesque little towns <3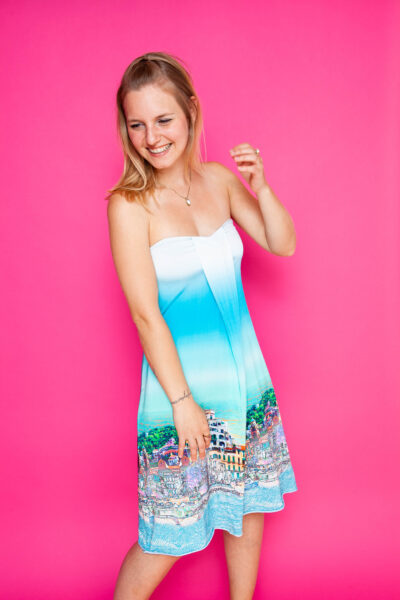 Unfortunately the fabric is made of polyester (yes I know – shame about me that I have such plastic things at home…), but he had to wait a long time for his project. Because I just didn't want to wear him so much on my skin. But with the Summer Dress it's no problem at all, because here almost only the facing is on the skin and it's made of romanite jersey (there's at least one part made of cotton) 😀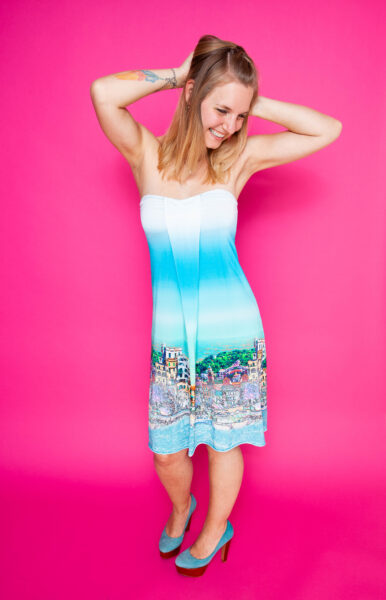 Instead, the fabric falls even softer and better for the pattern, which is precisely designed for thinner jerseys. A true hint of nothing, which nevertheless dresses well. Now I just have to see when I can finally go to the sea myself. While I've never felt homesick before, I'm often plagued by wanderlust…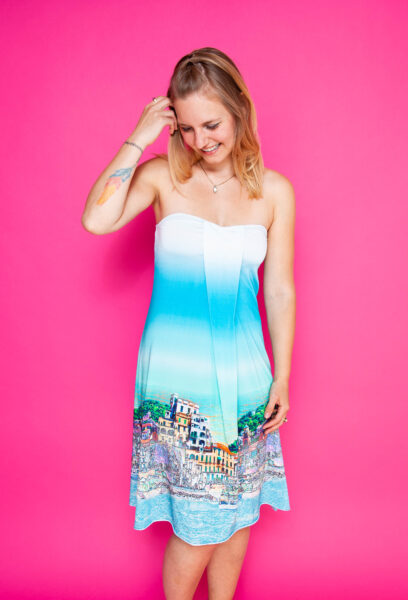 For my standards the pictures are really banging, but hey the new pattern deserves it! A total of more than 90 pieces were made in sample sewing and that in a very short time, so I'm also allowed to hit the drums *smile*.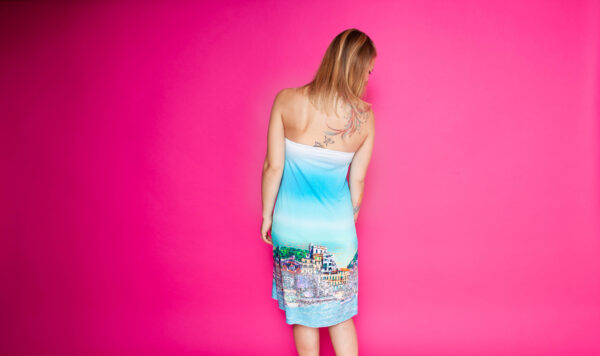 Whether with straps or like me my version completely without, whether with a bra insert or only simple facing – from the mini to the maxi dress almost everything is possible with the Summer Dress 😉 And before it is said again that the pattern is only for people of my age and with my figure: I also sewed one for my mum (fabric for the second is waiting…) and as much as I love mummy, but she can't keep up with my age or body size (and that's a good thing – imagine if she wasn't much older than me!). :-O )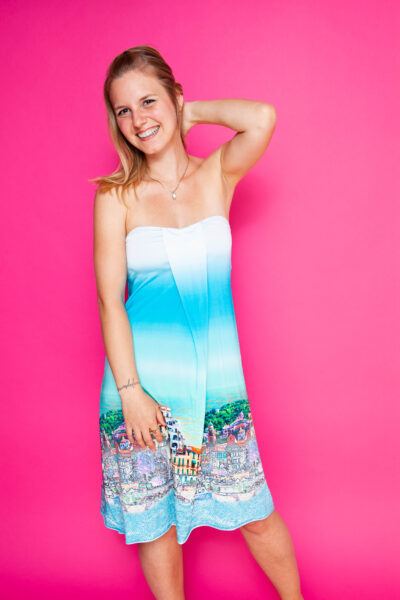 As you can easily see from the photos, I once again ended up in a photo studio, there I am rather seldom because white wall and I are not quite as good friends. But when the photo wall is pink, yes, that's where I'm going to be 😀 At Artman-Photography I won't have stood in front of the lens for the last time, super nice ambience and the atmosphere was very exuberant. You can see it too, can't you? 🙂
I hope you like my new pattern so much and until Monday you can also benefit from the introductory price!
Love, Carina
:-*
Sewing pattern: Summer Dress by Sewera
Fabric: Market
Photos by: Artman-Photography
Shoes: Diamond Heels
https://sewerafashion.com/wp-content/uploads/2019/05/MG_8806-Bearbeitet.jpg
3165
5616
Carina Sewera
/wp-content/uploads/2016/06/sewerafashionlogo.png
Carina Sewera
2019-06-02 15:06:22
2019-06-02 15:06:22
Summer Dress – a little piece of air