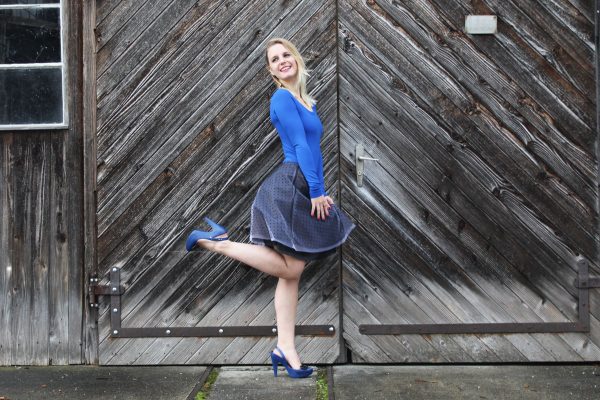 A little bit of Fashion
Sometimes i've got some very unique ideas in mind and whenever that happens, i need to sew them up immediately. Now this outfit was one of those ideas. I've wanted to make myself another bodysuit for quite a while already. They are so very comfy and handy, everything stays in place underneath a skirt like this and they keep me warm with no belly showing when stretching my arms up. But a bodysuit itself doesn't make a full outfit yet.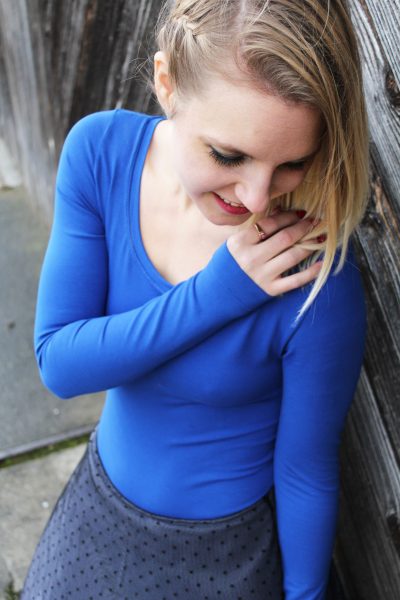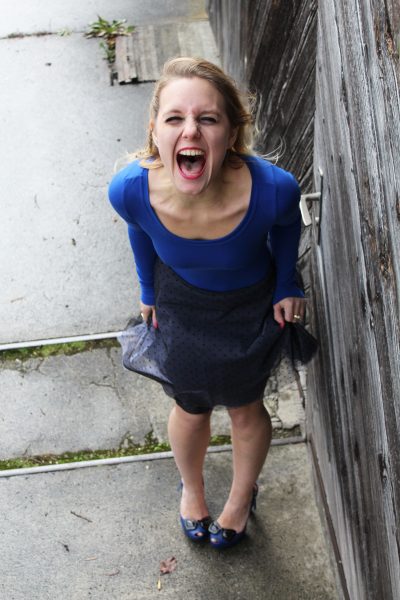 Scream!
Now this picture is just soooo me, crazy and sometimes a bit silly too. Crazy enough to put on only high-heels, bodysuit and a short skirt while there's a rather cold storm outside. I have actually been praying for the few raindrops to stay just that – very few and small ones. On my way home from the photo shooting location i ended up in a snow storm. Luckily we made it in time, thanks to the great help of my friend from muckelie, who not only took the pictures but guided me to somewhat decent poses and acceptable expressions.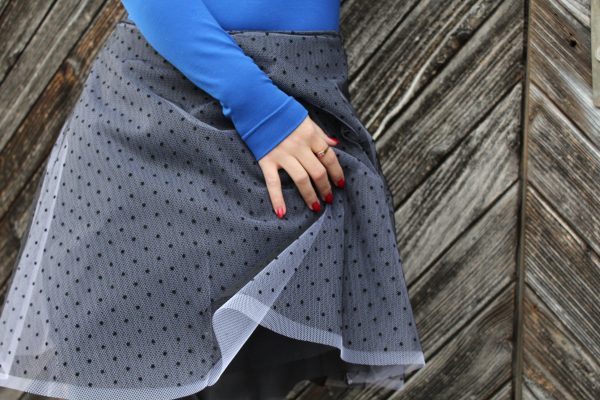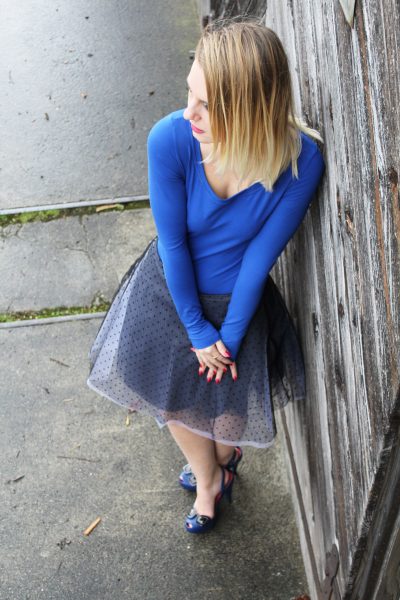 Tulle and dots
While sewing the skirt, i've been cussing quite a lot. But i just wanted it to be made with this fabric, i had it in my stash for years already. It's a super soft and thin tulle fabric with dots. To make them somewhat more visible, i added a layer of stiff white tulle underneath it. Next are 3 layers of black tulle to add volume to the skirt. Since the tulle fabric is pretty stiff and scratchy, i finished the skirt off with regular lining fabric on the inside. This all adds up to a total of 6 layers. Now just imagine sewing a zipper in. Yes, this is why you could hear me cussing in several different languages at times.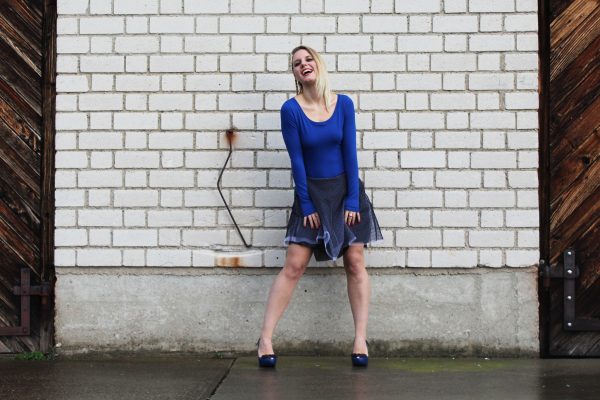 Blue Fashion
This is one of those 'typically Sewera' outfits, sadly haven't made many of those lately. So i decided to pick up my habit of sewing crazy/special clothing again. Not that there's anything wrong with basics and i'll keep whipping up more of those too. But i always get this special feeling, excitement rushing through my veins when planning this stuff.
I hope you like my new it-pieces as much as me!
Yours,
Carina
Sewing pattern shirt: Bodysuit by Sewera
Sewing pattern skirt: Skirty by Sewera
Photos by: muckelie
Shoes: Karl Lagerfeld
Fabric: blue cotton knit from by-mami
/wp-content/uploads/2016/06/sewerafashionlogo.png
0
0
Carina Sewera
/wp-content/uploads/2016/06/sewerafashionlogo.png
Carina Sewera
2018-01-23 13:50:37
2018-01-23 13:50:37
Body High Fashion